Long live the cycling employee! From Monday, May 1st, all employers in the private sector are obliged to pay 0.27 euros per kilometer to their cycling employees. With the introduction of the mandatory bicycle allowance, the government wants to help Prince bicycle to dethrone King car.
What's in it for the employee?
The mandatory mileage allowance of 0.27 euros per km is tax-free but comes with one important limitation. This applies to a maximum distance of 40 km per day or 20 km per one-way trip. On a daily basis, you can therefore receive a maximum of 10.8 euros for the use of your bicycle. This may not seem like much, but if you know that Belgians work about 215 days a year, this amounts to an annual bicycle allowance of 2,322 euros for a daily cyclist! Okay, not everyone will cycle to work every day like a real Flandrien through wind and weather, so let's make the calculation for someone who has to make a single 15 km ride 150 days a year. Which still amounts to a nice annual amount of 1,215 euros. Keep this up for 3 years and that coveted racing bike will suddenly be within reach!
The number of kilometers from place of residence to place of employment, which the employee will cover with his bicycle, must be communicated by means of a declaration in his honor. He will also have to indicate the number of days cycled per month in this way. The amount of the compensation is determined on the basis of this statement.
The definition of the bicycle includes not only the regular bicycle but also electrically powered bicycles and speed pedelecs. It is important to know that if you use different means of transport (company car, rail season ticket,…) you are still entitled to the bicycle allowance for the days you cycled.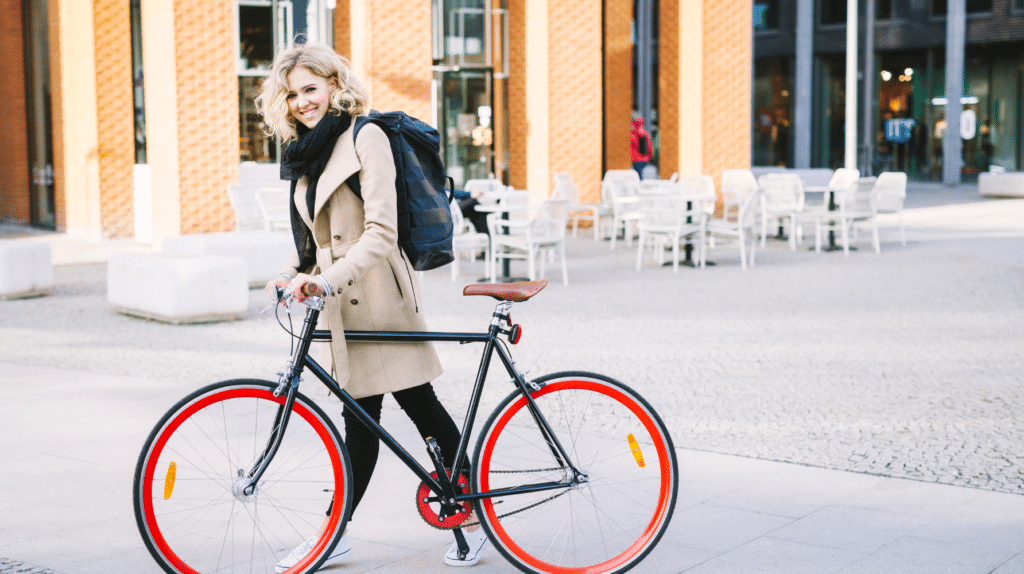 To which employers do this obligation apply?
The compulsory allowance results from an agreement between the employers and the trade unions in the National Labor Council (Nationale Arbeidsraad – NAR) and is laid down in collective labor agreement 164. If an amount is already provided for commuting at sectoral or company level, the predetermined amount applies, even if this amount is lower than the amount provided for in collective labor agreement 164.
The cost of the bicycle allowance was estimated by the Central Council for Business at 40 million euros per year for the entire private sector. This corresponds to only 2% of the expenses incurred by companies for company cars.
So if you can encourage your employees to use the bicycle as a means of transport, it is even more cost-effective. This trend has been noticeable for some time now. In Flanders, almost 22%, or more than one in five employees, opt for the bicycle. Curious how this new measure will influence the trend…