Chen first came into contact with myCareerCompanion during his final master year in Communication Sciences. After being impressed with the accuracy of his myCareerCompass report, he was offered the job opportunity as a Product Support Consultant at TOPdesk. A step that he could take with confidence thanks to myCareerCompanion. Read his story here.
I prefer a company with a family character
"When Jana, one of your Talent Success managers, discussed my profile with me in September, my first thought was: "Wow, they can read me like an open book and I haven't said anything yet". The conversation immediately reinforced his conviction that an organization that feels like one big family suits him. Because of his experience as a student worker at a chemical distribution company, he already had the feeling that he preferred organizations with a 'Clan' culture.
"My myCareerCompass and my conversation with Jana were therefore a confirmation of what I already felt myself. Seeing this in black and white on paper gives you confidence in your search for a suitable job. The fact that myCareerCompanion has a good insight into the company cultures of the companies for which they have job opportunities is their greatest added value when reviewing the job opportunities that they believe apply to you. For example, my ideal company culture is Clan, something that I clearly see reflected at TOPdesk Belgium. Everyone knows everyone here."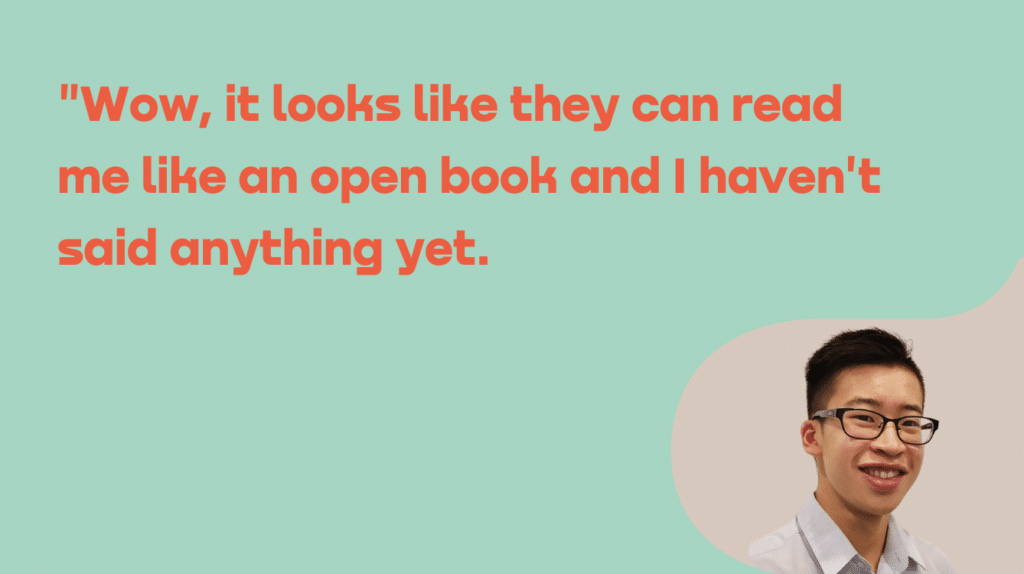 Well prepared to enter the labor market
Chen was pleasantly surprised at how well the myCareerCompanion platform was able to map all his skills, interests and motivations. "What also became clear in my report and my conversations with Jana is that being able to offer help and coming into contact with software are two important elements that I need to find in my job. This is where I get satisfaction. Something that is clearly present in my position of Product Support Consultant at TOPdesk. That is why I can still consider this a good match months after my first day at work. And thanks to the great colleagues, I feel completely at home in my team."
"myCareerCompanion brought me confidence"
"I am therefore grateful to myCareerCompanion for providing me with this job opportunity because without them I would never have got to know TOPdesk. Their conversations with me also helped in taking my decision. They were always ready to answer my questions."
"Eliminating uncertainty" is the answer when we ask Chen what myCareerCompanion has meant to him. "Eliminating uncertainty in taking the right step and how to handle it all. Especially if you are looking for your very first job. myCareerCompanion really looks at you as a person and then sees which job opportunities suit you and not the other way around. Their platform and personal service gave me the reassurance I was looking for when taking my first step into the job market. I recommend it to everyone."
Would you also like to see which job opportunities suit you? Complete your myCareerCompass and gain access to the myOpportunities page.